We are the fastest growing crypto media business in the world. What started with two enthusiasts streaming crypto content from a coffee shop, has now become a consortium of the most influential YouTube channels for live crypto news, trading, investing, web3 and crypto gaming content, working with the biggest advertising partners, affiliates and paid products or services in the industry.
The idea was born off the back of a successful career at CNBC global having started the world's first televised daily crypto news show. The restrictions of legacy and corporate media led to the idea of pursuing a media venture that is now at the forefront of the media 2.0 movement for tech, finance and crypto.
Today we have over 60 employees and create content that accrues over 10M monthly views across our network of channels. We are hungrier than ever before, driven by a mission of achieving the impossible and building the most profitable community in the world along the way.
We are a group of enthusiasts, misfits and entrepreneurs that work harder than anyone else in the industry, fueled by passion and obsession for what we love to do. If you feel you are aligned with our core values, work hard, love what you do and know how to consistently provide value - WE NEED YOU!
What Our People Say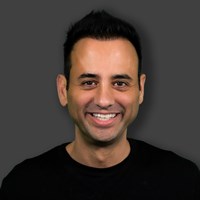 Ran Neuner @cryptomanran
Founder, Crypto Banter
"In 2017, frustrated by the lack of media coverage, he created and hosted CNBC CRYPTOTRADER, the world's first televised crypto show. The show quickly became the highest-viewed show on the network.

He founded Crypto Banter in 2020 with a single-minded objective of bringing 24/7, live, credible, crypto content to the community.

He is also the founder of Banter Capital! In his previous adventures, Ran built and sold the biggest marketing company in Africa in a deal valued at over $150m. He is a Harvard Alumni, CFA and an active member of The Young Presidents Organization (YPO).
"Change the lives of everyone you interact with & expect nothing in return" ~ Ran Neuner"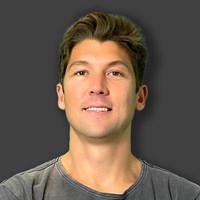 Fred @producer_fred
Co-founder, Crypto Banter
"At Banter, you are continuously encouraged to innovate and express intrapreneurship within your department. Being allowed to express and think outside the boundaries of traditional businesses and hierarchies is extremely motivating. You are a part of every big move in this business and there is no limit to what you can achieve outside of your role. This is how businesses grow quickly and stay ahead of the pack."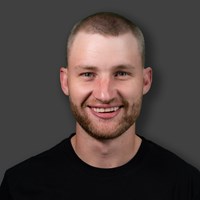 Sheldon the Sniper @sheldon_sniper
Partner, Crypto Banter
"Sheldon was a carpenter at the time and in an attempt to recover his losses, he sold his tools and started trading! Whilst looking at the charts his eye naturally enabled him to see lines and angles and he developed a simple strategy of a few trendlines that when broken lead to certain price action. This simple system Sheldon still uses and teaches today."